Run Your Business Like a Magazine.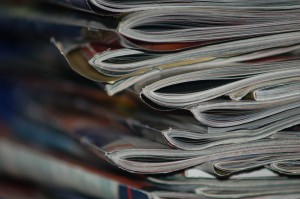 Own your voice. Target your audience. Make a plan and implement it. Schedule. Connect with your clients on a regular basis. Make your output creative, but keep it organized. Create products and services that people want and get them in the right hands. Overwhelmed? You need an editor.
I take the stress out of marketing your business. I'll do your copywriting, your project management, or a combination of the two. I know WordPress, Excel, and the sort of cattle-prodding that gets magazines from mess to press on a weekly basis. My red pen is your best friend. You'll go from nightmares about missed deadlines to happy dreams of color-coded spreadsheets and perfectly planned calendars. I do the heavy lifting so you can focus on doing what you do best: running your business.
My copywriting, brand voice, and content strategy services are available via The Voice Bureau.
For project management, contact me here.
Photo by Sean Winters, used under a Creative Commons license.